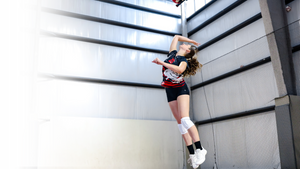 DESIGNED FOR FEMALE VOLLEYBALL PLAYERS
FOR HER, WITH HER, BY HER
Our journey into volleyball is fueled by the passion to equip female athletes with the best tools to succeed. We recognize that volleyball requires precision, agility, and unwavering determination, and our gear is meticulously designed to enhance her game.
UNSTOPPABLE BY DESIGN
Our mission is unwavering: to awaken the inner stength within every female athlete. We partner with athletes who believe in the untapped potential of every woman in sports. It's not just a partnership, it's a movement!